LIBERTY

HAZE
Discover Liberty Haze, a gem of the cannabis world, nurtured with love at Green House Rawai. This award-winning hybrid, blending G13 and Chemdawg 91, blooms into lime-green buds encrusted with crystals and adorned with vibrant red hairs. 
Savor its unique earthy flavor, tinged with refreshing notes of citrus and lime. Enjoy the uplifting cerebral effects, ideal for battling anxiety and depression. Experience our commitment to quality, sustainability, and community with each puff of Liberty Haze.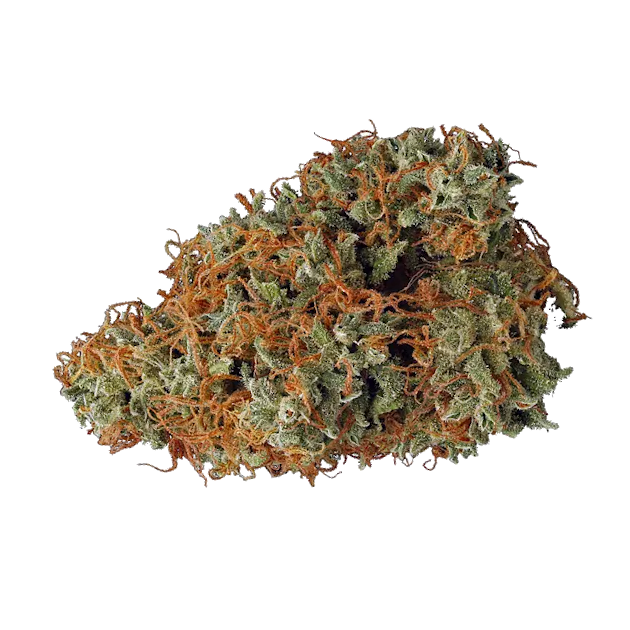 LIBERTY HAZE
strain

effects
LIBERTY HAZE
strain

helps with
Liberty Haze is an exquisite strain known for its therapeutic effects. Its uplifting cerebral impact can provide relief for those battling anxiety and depression, fostering a sense of calm and happiness. Moreover, it energizes the mind, promoting creativity and focus. 
The unique combination of terpenes, specifically the dominant limonene, further amplifies its healing properties. Liberty Haze is more than a strain—it's a pathway to tranquility and an enhanced state of well-being.
Cannabinoids
LIBERTY HAZE
terpenes
Liberty Haze is known to feature limonene as the dominant terpene, which contributes to its distinct aroma and potential therapeutic effects. Limonene is often associated with citrusy, lemon-like scents and is believed to have uplifting and mood-enhancing properties.
Similar

to LIBERTY HAZE
By leveraging the power of data and research, we have identified strains that share similar terpene compositions and therapeutic benefits. These strains offer a harmonious experience, allowing you to explore new flavors and effects while staying within the realm of your preferences. Embark on a personalized cannabis journey with our thoughtfully curated selection of strains that harmonise with Liberty Haze.
LIBERTY HAZE
strain

reviews
Liberty Haze is a powerhouse strain! The energizing cerebral high it delivers is perfect for daytime use. It keeps me focused, motivated, and in a positive state of mind throughout the day. This strain has become a staple in my cannabis collection, and I can't recommend it enough to those looking for a productive and uplifting experience.
Liberty Haze is a game-changer! The uplifting effects and creative boost it provides are unparalleled. It helps me unwind, stay focused, and brings a sense of calm. The earthy and citrusy flavors are a delight to the taste buds. I highly recommend Liberty Haze!!!
Liberty Haze is a strong and impactful strain. The high THC content gives it a punch, and the effects are long-lasting. The taste is pleasant, with hints of citrus and earthiness. While it may be too intense for beginners or those with low THC tolerance, experienced users will appreciate its potency. It's a strain I turn to when I want a profound and relaxing experience.