Wholesale At Green House Rawai
a leading cannabis dispensary in Phuket, Thailand
We are proud to offer wholesale options for dispensaries and retailers who are looking to stock up on our top-quality products.
Cannabis Regulation First:
We are fully licensed and compliant with all local and national cannabis regulations, ensuring that our customers can trust in the safety and legality of our products.
We maintain detailed documentation of our cultivation and production processes, making it easy for regulatory agencies to verify our compliance and transparency.
Top Cannabis Strains Only:
At Green House Rawai, we pride ourselves on growing unique and exclusive cannabis strains that are not available anywhere else. Our current selection includes 11 premium strains that are carefully cultivated to ensure the highest quality and potency. 
Each strain at Green House Rawai is carefully cultivated to ensure the highest quality and potency. 
Our cannabis is grown using sustainable methods, ensuring that it's free from harmful chemicals and pesticides.
Our experienced team has years of experience in the cannabis industry, ensuring that we provide the best products and customer service.
We use cutting-edge technology to test our products for potency and purity, ensuring that they meet our high standards and exceed industry regulations.
Our farm utilizes advanced technology, such as automated climate control systems resulting in consistent and efficient crop yields.
Our sustainable practices reduce our environmental impact and promote the health of our community.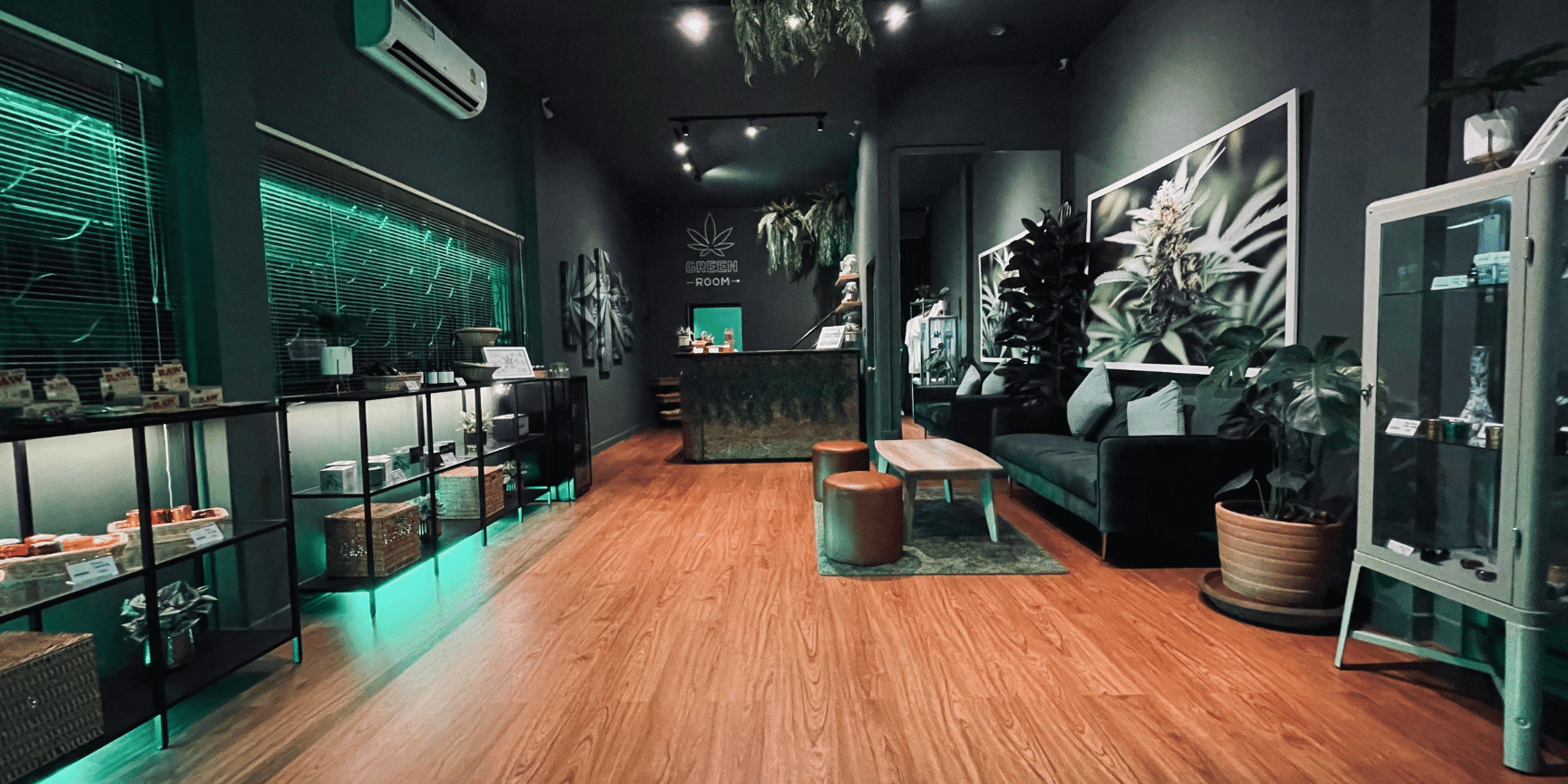 At Green House Rawai, we understand that small dispensaries in Phuket may face unique challenges when it comes to stocking and selling high-quality cannabis products.
That's why we are dedicated to using our knowledge and insights to help smaller businesses thrive and succeed.
We offer a range of retail opportunities for wholesale buyers, including co-branding partnerships and in-store displays.
Our team has extensive knowledge of the cannabis dispensary business in Phuket and can provide valuable insights into product selection, pricing, and marketing strategies.
We can also help smaller dispensaries with inventory management, ensuring that they always have the products they need to meet the demands of their customers.
Our goal is to help small dispensaries in Phuket succeed by providing them with the tools and resources they need to offer top-quality cannabis products to their customers.
Whether you're a new dispensary just starting out, or an established business looking to expand your product offerings, we are here to help.
Contact us today to learn more about our retail opportunities and how we can help you grow your business.
To place a wholesale order with Green House Rawai, please contact us at +66926514749. 
Our minimum order is 500g.
We offer competitive prices on all of our products, ensuring that our customers get the best value for their money.
We also offer discounts on bulk purchases, making it easy and affordable for dispensaries and retailers to stock up on our high-quality cannabis products.
We provide safe and discreet delivery options, ensuring that our customers receive their products to their dispensary in a timely and professional manner.
At Green House Rawai, we are committed to providing excellent customer support.
If you have any questions or concerns about wholesale purchases, please don't hesitate to contact us.
We also offer educational resources and materials to help our customers make informed decisions about their cannabis use.